The 2022 Subaru Love Promise Community Commitment Award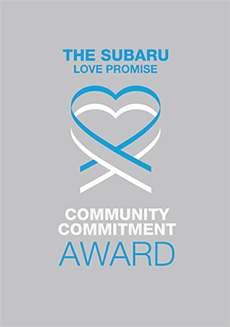 We've been nationally recognized for our dedication to our community and the Subaru Love Promise.
We're honored to receive the 2022 Subaru Love Promise Community Commitment Award. This award nationally recognizes Subaru retailers who are making the world a better place while demonstrating an outstanding commitment to supporting passions and causes in local communities. These efforts are focused in important areas such as the environment, community, health, education, and pets.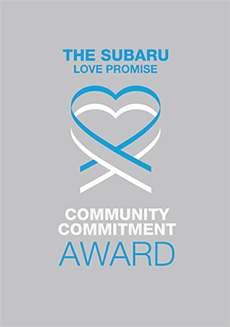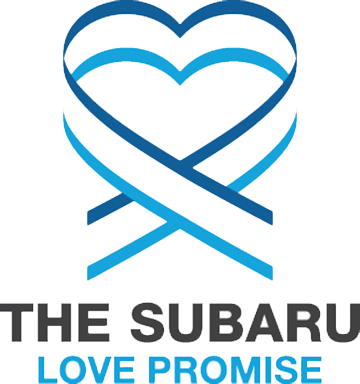 What is the Subaru Love Promise?
Subaru and our retailers believe in making the world a better place and the Subaru Love Promise is our vision of respecting all people. This is our commitment to show love and respect to our customers and to work to make a positive impact in the world.
How is Atlantic Subaru dedicated locally to the Love Promise?
Our Love Promise can be seen in various partnerships with local charities and non-profits. We're grateful for the opportunity, not only to be a part of our community, but to serve it as well.
Bourne Conservation Trust
Massachusetts Maritime Academy, Bourne High School, Upper Cape Cod Regional Technical School
Cape Cod Canal Region, Sandwich 375, Falmouth Classic Car Club
A.L.S. Family Charitable Foundation
Love Promise Stories from Atlantic Subaru
Subaru and Atlantic Subaru believe in making a positive impact on the communities in which we live and work. We uphold that belief through our Love Promise Community Commitment. Every month, we select inspiring stories from customers and partners from around our area who strive to support our collective commitment and feature them here
We're doing more thanks to your support! - Gemma R
The Carriage House, homeless shelter in North Falmouth, assists up to 10 families. Sadly, families often arrive at the Shelter with very few possessions. In November last year 2021, multiple boxes of blankets, and (18 piece) Convenience toiletry kits, were delivered to the shelter, by the Atlantic Subaru Team. The Carriage House and Housing Assistance Corporation, would like to take this opportunity to express their immense gratitude for this incredible donation. These items are often forgotten, yet so important and vital for the women and children that come to live here in Shelter, while they are looking for safe and stable housing. Housing Assistance Corporation has two other homeless shelters on Cape Cod. The need for housing has become more and more prevalent on Cape Cod, we always appreciate the kindness and generosity that we receive from the community. Thank you, to the Atlantic Subaru Family.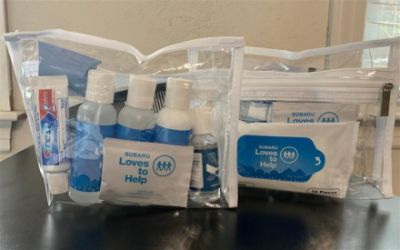 ---
Max Finds a Home - Heather R
At the age of 14, Max found himself homeless when his lifelong owner had to move to an assisted living facility where pets were not allowed. Max arrived at the MSPCA-Cape Cod in September and quickly became a favorite of staff and volunteers; his sweet affectionate nature coupled with his lively interest in his surroundings won the hearts of everyone who met him. Max had only two requirements for his new home: he wanted to be the only cat (although dogs would be entirely okay!), and he enjoyed having some time outside in a safe way, so he hoped for a home where his new family could provide him that opportunity.But as a "super senior" cat, it was challenging to find Max the right match. Senior pets are often overlooked by potential adopters, who often choose younger pets that might have more years ahead of them. Over a month passed before John and his family came in to meet Max and several other senior cats. John, who lived with his elderly parents, was looking to adopt a cat after losing their last family pet over a year and half earlier. They were ready to commit to another cat – but not just any cat! John wrote to us that he wanted to give an older cat a 'Forever Home'. We knew then that this was Max's big chance! Days later, Max and John met, and the rest was history.We're grateful to John for opening his heart and his home to a senior cat, and to Atlantic Subaru for supporting adoption for homeless pets!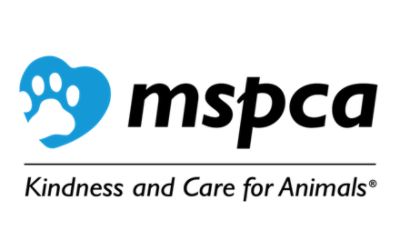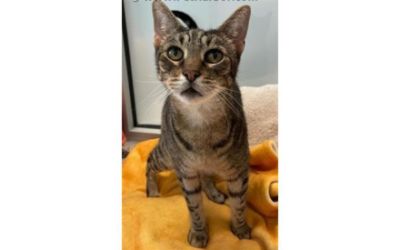 ---
Adopt a classroom - katherine b
I'm a teacher in the Therapeutic Learning Center in the Minot Forest School in Wareham. We serve students who struggle with social emotional diagnosis. Through the Subaru Loves Learning grant, we were able to purchase much needed sensory tools for the classroom. We added wiggle cushions, bouncy bands for chairs, fidget tools and supplies for our sensory room in our new school. We purchase multicultural art supplies so that children are able to reflect the diversity in our school in their artwork. Their favorite thing that we were able to buy was Magnatiles, that they love to build with during recess. Thank you so much for supporting our learners. Katherine Byrd TLC Teacher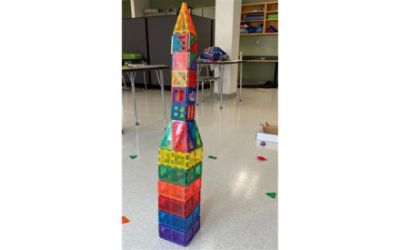 ---
Bruins 7th Player Award - Stephen G
Hi my name is Stephen, and I wanted to write about my experience with Atlantic Subaru and how it had impacted my life in a positive way. One night I was at home doing some work on my computer when I came across an ad about the Boston bruins seventh player award. Most people fill these out with no actual hope of winning just like I did that night, but everything changed when I received a phone call shortly after from someone saying that I had actually won. The entire experience that I had at Atlantic Subaru from start until finish was amazing and the people that work there made me feel like family as they handed me the keys to my brand new Subaru Forester. This couldn't have come at a better time in my life as I have gone through some negative things in my life lately, and this happening was exactly what I needed to turn things around. I can't thank Levon Semerjian, the owner of Atlantic Subaru, and the Boston bruins organization enough for what they have done for me and for my life going forward. Also, a big thank you to Subaru, for being an amazing part of the community, and for making a regular guy like myself, feel so special.
---
Atlantic Subaru helps town celebrate July 4 - Barbara S
Falmouth Fireworks realized they couldn't pull off a 2021 fireworks display, so they asked the town to decorate and decorate bigger and more creatively. Falmouth Dog Park wasn't going to be left out of the fun. A local printer quickly produced 24 panel of dog images that could be decorated and dog park regulars jumped at an opportunity to create something patriotic and fun. But Atlantic Subaru put the splash in the decorations. Just hours before the judging, a brand new gorgeous blue outback arrived in time to be decorated and outfitted with "the dog family" in their patriotic gear. After some searching online, the dog park president found the mother, father and toddler goldens/labs to take the wheel, passenger seat and booster seat in the back. And with all that teamwork to help make the park even more fun and certainly patriotic, the judges couldn't help but award the park "The Winner" for Most Creative! Thank you Atlantic Subaru for never hesitating to make this a very special entry and a creative celebration for July 4th!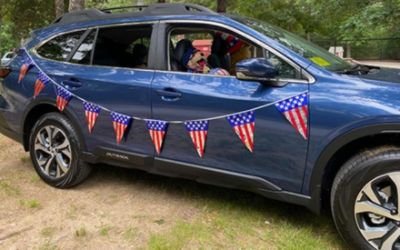 ---
Rescuing the Underdogs - Brady S
Lighthouse Animal Shelter is volunteer-run organization in New Bedford, MA. We rescue dogs from overcrowded, high intake shelters in southern states and organize their transport to our shelter for adoption. The dogs we rescue are on death row and we focus on rescuing mixed breed adults as these are the dogs most likely to be euthanized first. We don't turn away dogs that need expensive medical treatment such as heartworm treatment. Senior dogs who may need additional medical attention are more than welcome in our care too! Additionally, we have recently put a lot of money and attention toward dogs in our care needing behavioral training before being able to promote them for adoption. We are only able to take on medical cases and provide necessary training for our dogs because of our dedicated volunteers, fosters, adopters, rescue partners and those in our community who generously donate money and the supplies we need. Don't forget that we have long-term cat residents in our care as well! We are grateful to be partnered with Subaru, a company who believes in the under dogs just like we do! We have previously attended an adoption event and look forward to attending more.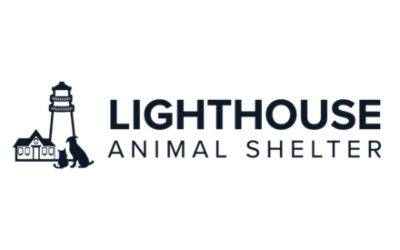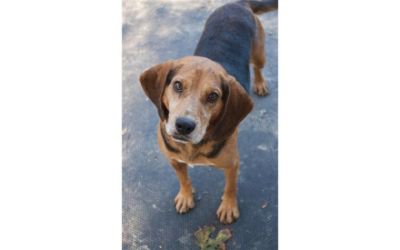 ---
Atlantic Subaru donates Books to BMS - Christine B
Atlantic Subaru donated 150 STEM themed books to BMS as part of the Subaru Loves Learning initiative. Our #BourneScholars are thrilled to have these additions to our library and classrooms! Thank you!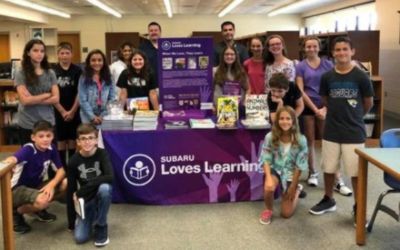 ---
Thank you Atlantic Subaru! - Louis E
Elder Services of Cape Cod and the Islands Inc. (ESCCI) is honored to be named the hometown charity for Atlantic Subaru in the "Share the Love" event. Honestly, this support could not come at a better time for our Meals on Wheels program. The COVID-19 pandemic has greatly impacted the way in which we live. Health and medical experts have urged people to stay at home, especially those most vulnerable to this virus. Meals on Wheels has made it easier for seniors to follow this advice and stay safe. Elder Services' Meals on Wheel program delivers a healthy meal and a wellbeing check to seniors in need. Since last March ESCCI has seen an increase of 16% in meals ordered. Additionally, the cost to provide a meal has raised due to the increased need of personal protective equipment and additional sanitation procedures. As COVID numbers once again being to climb so does the need for Meals on Wheels. The support that Atlantic Subaru will offer us through the "Share the Love" event will help Elder Services of Cape Cod and the Islands continue to meet this increased need.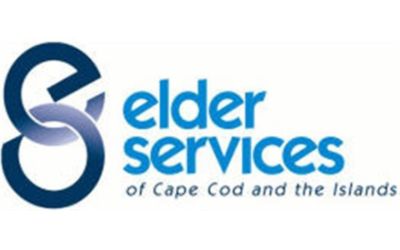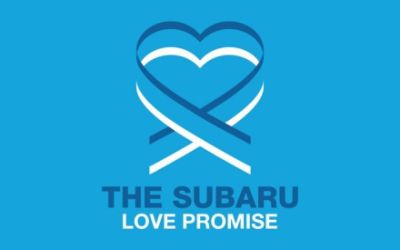 ---
"The Light Foundation is incredibly grateful" - Brandi S
"The Light Foundation is incredibly grateful for Atlantic Subaru's generosity in "Sharing The Love" with our organization! We strive to instill the values of responsibility, accountability, and hard work by providing at-risk youth with unique outdoor experiences that help them learn and grow. Our events and programs serve kids and families in New England and Ohio (in Matt Light's hometown). Our flagship program, Camp Vohokase, is held at our 500-acre facility called Chenoweth Trails. We help kids from all over the country to build strong leadership skills and become better students, friends, and members of their communities. Our programs include the Light Project, Youth Wild Turkey Hunts, Youth Football Camp, Youth Timber Frame Camp, and Camp Vohokase. Thanks to Atlantic Subaru's donation, we can continue to offer these programs so that more kids who need it most can reach their highest potential in life."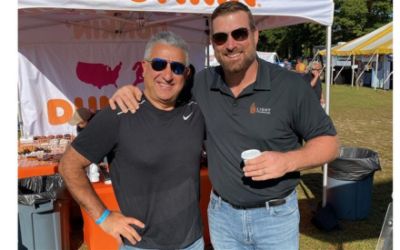 ---
Thank You for the Gift of Warmth and Love – Amy - Amy H
For 100 years, the VNA of Cape Cod has played a vital role in caring for people on Cape Cod. People throughout the Cape know the VNA of Cape Cod has been an integral part of the healthcare landscape here for decades. It's amazing to think that this all started with a single nurse on a bicycle, delivering babies and caring for the sick in their own homes. Today they really seem to do it all, whether it is a newborn or a 102 year old patient. The Leukemia and Lymphoma Society was privileged to partner with Atlantic Subaru, to provide Cape Cod Healthcare and the VNA blankets and craft kits for their patients. Thank you to Gegam Sarkisian, Sam Tsimortos and the entire Atlantic Subaru for presenting Jeanne Sarnosky and the VNA with this amazing donation! Thanks to all of you for helping us make someday today with the Love Promise campaign!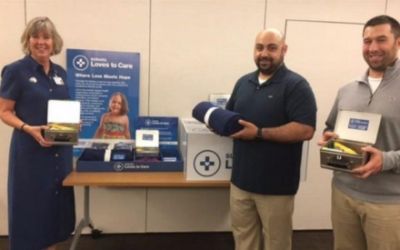 ---