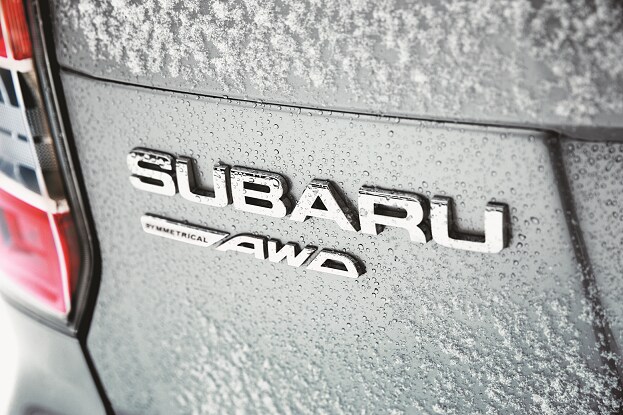 About Symmetrical AWD
Here at Atlantic Subaru, we want all our drivers to be informed and knowledgeable about their Subaru vehicles, which is why we take the time and effort to provide you with all the details you can find when you stop in to see in our showroom, and here on our website as you go through the research process. One common question we get is about Subaru's innovative Symmetrical All-Wheel Drive and how it differs from other all-wheel drive vehicles on the market. Well, that's why we've taken the time to provide you with what it all entails, so you can learn, and appreciate it on your Subaru.
With Subaru, you get all vehicles (except the BRZ) that come standard with Symmetrical AWD are engineered from the start to be an all-wheel drive vehicle. That's different from others on the market, where all-wheel drive is added, and re-engineered.
So, what's the difference? With Subaru, all the components from the drive train, transmission, and engine are aligned in a straight, symmetrical line, hence Symmetrical AWD. On others, it's added on at different angles. The Subaru system gives you power to all four wheels at the same time for maximum traction and control, while competitors' all-wheel drive many times engages after the loss of traction is detected, and is unbalanced.
You'll see the benefits, especially in the New England area, as we get all the elements from rain, mud, and snow, and for many of us, we like heading out off the beaten path to enjoy our regional scenery, too. You'll notice the smooth, confident drive a Subaru gives you, and a lot of that is owed to Symmetrical All-Wheel Drive. With Subaru, all-wheel drive is a commitment, not an add on.
You can learn more about the many other benefits of Subaru AWD vehicles here in our Cape Cod area showroom, as we'd be happy to answer your questions and help you find the right Subaru today.