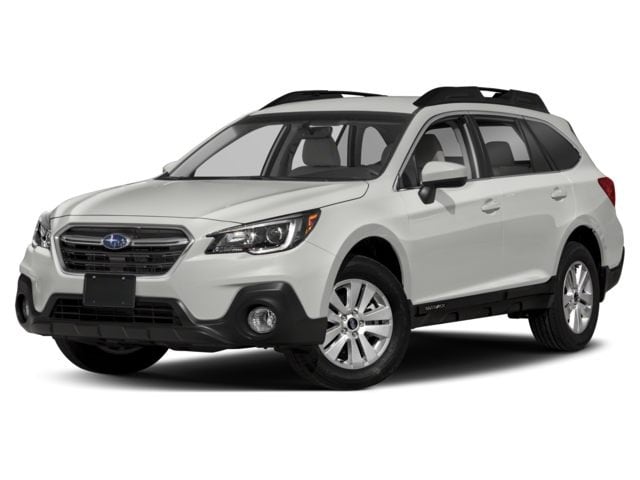 See for Yourself Why the 2018 Subaru Outback Beats Out the Volvo V90
Trying to decide between the Subaru Outback and the Volvo V90 can seem like a tough decision.  When you get down to it, the choice really is that simple, no matter the trim level or package options you choose.
Performance Basics
The Volvo V90 offers a modest 2.0L I-4 engine with front-wheel drive standard. The Outback has a 2.5L Subaru Boxer engine with symmetrical all-wheel drive standard. Having all-wheel drive standard means you'll get the handling and safety associated with Subaru's legendary technology, without having to pay an arm and a leg. With comparable mile-per-gallon estimates from the EPA, automatic transmissions with optional manual mode, they're similar vehicles, but the standout is the Subaru Outback. With a tighter turning radius, 2700-lb maximum towing capacity and significantly lower base curb weight, it's in the details where the Outback really stands out.
Bells and Whistles vs Daily-Driver Comforts
On paper, the Volvo offers what seems like an overwhelming and impressive list of standard features, but when you compare these things to what you really need as a driver in the Cape Cod area, they seem to just add to the cost, rather than the drivability. The Outback base price is significantly more affordable than the V90, and with more careful thought placed into the available features and options, the Subaru has the perfect amount of comfort and features that the daily driver needs. The reliability and value of choosing a new Outback means you'll be able to save money, while still finding the perfect family vehicle. Volvo and Subaru both offer lots of trim levels and options, and even a fully equipped Outback won't break your bank like the Volvo will.
Affordability and Practicality
Each wagon seats 5, but with larger cargo and passenger volume, the Outback pulls ahead of the V90, with the ability to store and hold more. This means you can pack up the family, both 2-legged and 4-legged members, for a trip to the park or a cross-country road trip with everyone riding in comfort and style. You'll drive with confidence knowing that you have the safety and security of your new Outback on the road with you. Plus, with the StarLink infotainment system right at your fingertips, you can have your favorite apps within reach thanks to Apple CarPlay and Android Auto standard.
Plus, with exclusive leasing and financing options, it's more affordable than ever to get behind the wheel of a new 2018 Outback. Test drive an outback today and see why it's the smart choice to choose a Subaru Outback for your next family vehicle.