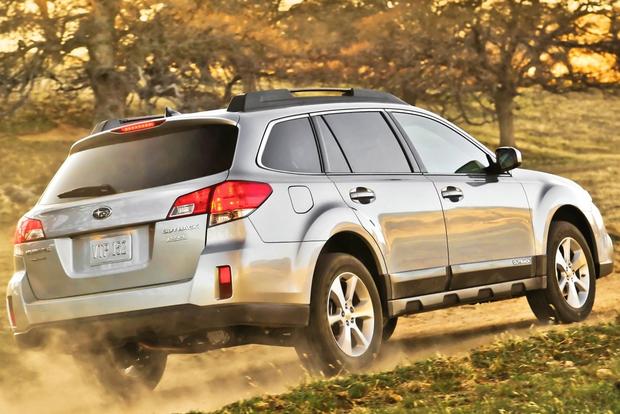 Subaru enthusiasts will be happy to know that the company has recently upgraded its popular 2014 Outback models so that they can include a wide variety of standard features. Each of these are set with customer comfort in mind, and they include heated front seats and mirrors along with a powerful Display Audio system. Visiting Subaru dealers in Cape Cod can help you find the latest model to consider for your daily utility.
Safety Advancements
Subaru also introduced the latest advancements in the EyeSight driver assistance system. This system uses the latest in innovative stereo camera technology to help keep drivers safer in a wide variety of driving situations. Among the numerous features are all new adaptive cruise control, pre collision braking, and attentive vehicle lane departure warnings. For situations where the vehicle detects a collision and is driving under twenty miles per hour, it will slow to a gradual stop. For situations where the vehicle travels over twenty miles per hour, it will turn to the best of its ability while slowly beginning to decelerate.
Whats Under the Hood?
In addition to the safety features offered with this model, the Outback features a state of the art two and a half liter FB Boxer engine, which produces upwards of one hundred and seventy three horsepower with one hundred and seventy four pounds of torque. Fuel economy encourages drivers to enjoy the driving experience, with efficiency present in the vehicle of upwards of thirty miles per gallon on the highway.
Seating Configuration
Additionally, the Outback is a smart sized option when compared to most other two row crossover vehicles, as it features a very roomy mid-sized interior with the easy maneuverability and off road handling of a wagon. Drivers report a very positive handling experience as the car turns and moves comfortably under the steering wheel while still providing the versatility that comes with an SUV.
A total passenger volume of one hundred and five cubic feet allows plenty of room for comfort inside of the vehicle, with the standard maximum storing capacity for cargo being seventy one cubic feet. Its rear cargo area is deeper and wider than ones found in numerous other SUVs, and this current generation of Outback vehicles is also the first to feature standard factory installed roof crossbars that can fold when needed to. This feature was first introduced in the 2013 model and further refined with the 2014 one. A fully leather tripped interior is further accented by dark wood matte finished trim, creating an appearance of elegant luxury.
Control
In order to keep up with safety concerns that many drivers may have, Subaru offers three varieties of all wheel drive systems, each of which guarantees a unique driving experience with the 2014 Outback, tailored to work with each type of transmission. A continuous AWD system makes use of viscous coupling locking center measurements in order to equally and effectively distribute the torque in a nominal fifty percent spread in both the front and the rear wheels. In the event of slipping in either of those sections, more torque will be applied where appropriate in order to help drivers maintain control of their vehicles.