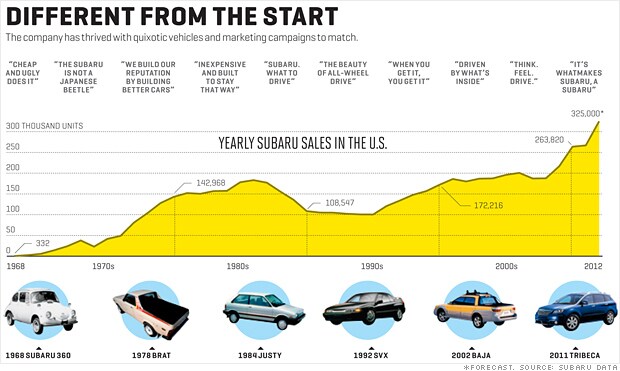 Subaru Sales Cause Subaru to Rethink Conservative Strategies
Subaru has seen startling success for the year 2013, with sales in the US far exceeding the Japanese automaker's highly conservative estimates. This has led to a rather envious position for the automaker, namely that factories are charging ahead at full capacity, and we dealers are running hard to keep up with the high demand of our customers.
It is a rather positive bit of embarrassment...
read more